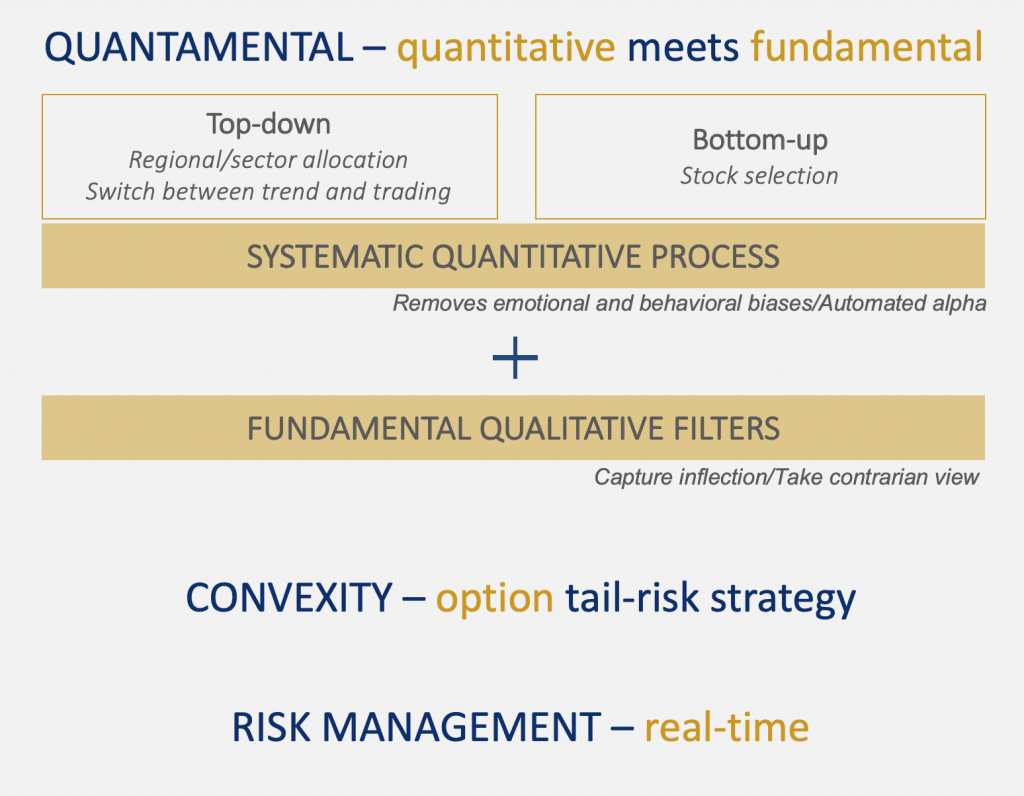 Our strategy is based on a quantamental approach which combines quantitative research together with fundamental analysis. We believe that taking the best of the two worlds is timely and relevant for delivering strong absolute performance. 
Market volatility helps to enhance performance as we include convexity overlays into the portfolio to profit from extreme market moves. 
Real-time risk management is a crucial part of our investment process and allows us to react and adapt quickly to changes in market regime. 
Beyond everything, we embed technology into all stages of our investment process and portfolio management, keeping the structure flexible, agile and efficient.